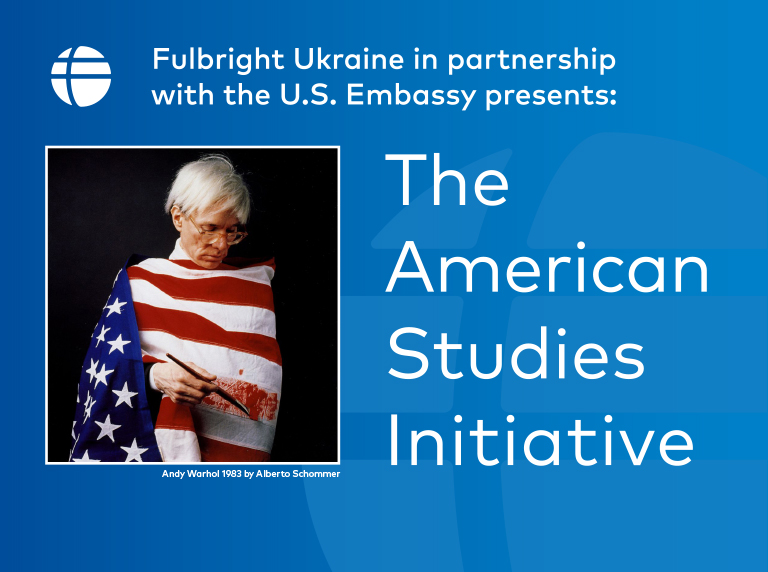 Fulbright Ukraine in partnership with the U.S. Embassy presents: The American Studies Initiative

How diverse is the understanding of the concept of "America"? Sometimes referred to as "the youngest nation, but the oldest democracy" is America forever in-flux, or are there core principles that define its civic legacies? How do America and Ukraine communicate with each other about past/future; about revolution; ecology; urbanism; technology; cultural expression, etc.?
Knowing that these ideas are too complex to be understood by any single academic discipline, this series welcomes experts from a wide variety of experiences working in U.S.-Ukraine and in global communities situated at the intersection of economics, values, politics, art and literature, and the myriad identities which comprise America today.
Fulbright Ukraine, in partnership with the U.S. Embassy, is pleased to announce a call for individual presentations, panels, and roundtables. Beginning in November 2021, scholars and researchers are invited to present and share work online and in hybrid format in this exciting new initiative! This forum aims to further diverse understandings of America from a wide range of voices and perspectives and by engaging debates taking place in the United States today. All activities will bring together Fulbright with host-partner institutions from across Ukraine in cutting-edge dialogue.
We especially encourage Fulbright scholars to participate in this opportunity including Ukrainian, U.S., and third-country alumni. We also welcome other interested speakers. Please email: [email protected] with your name, and a few details about your proposed topic (title and short 200-300 word summary). 
We anticipate each discussion lasting approximately 60-90 minutes, including both a presentation and Q & A session. Honoraria will be provided if selected.