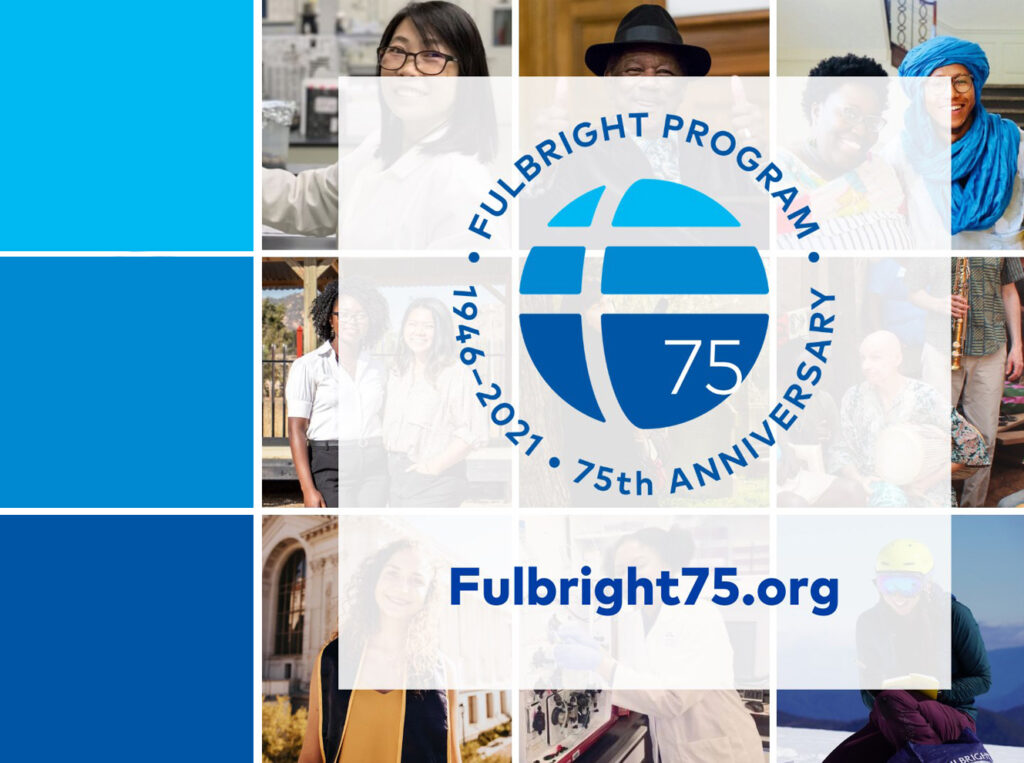 We are excited to announce that 2021 marks the 75th anniversary of the Fulbright Program! Throughout this momentous year, we will recognize the program's history of positive impact on the lives of individuals as well as on global and local communities.
Join the anniversary celebrations at www.fulbright75.org – a dedicated 75th anniversary website which, throughout 2021, will feature stories, news, and events that will celebrate 75 years of Fulbright impact. We invite you to sign up for the anniversary newsletter so that you won't miss anything that we, our alumni, and our partners have planned for this year-long global celebration.
Happy New Year to our diverse and dynamic network of Fulbrighters! We hope you'll celebrate #Fulbright75 by sharing your experiences with us, your local communities, and the world.