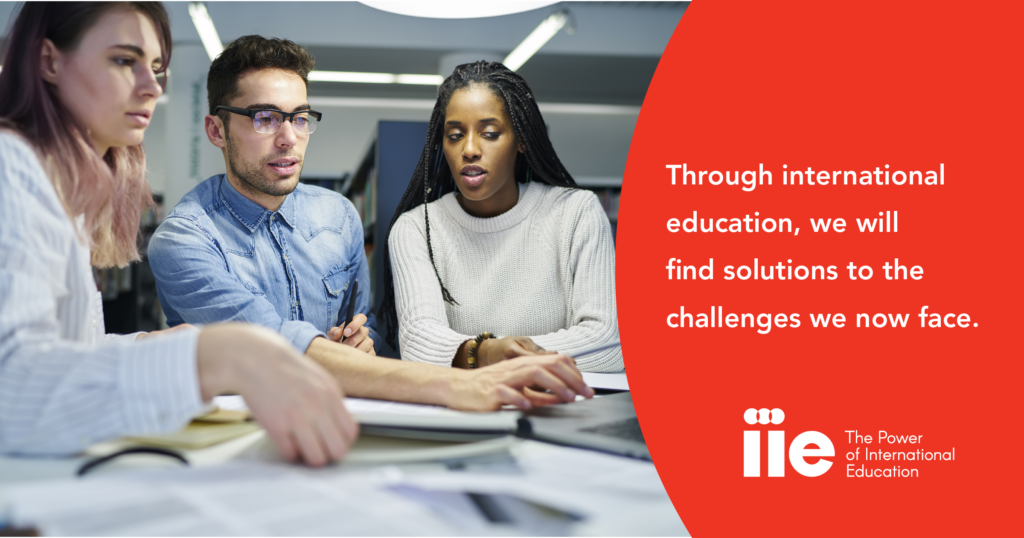 The IIE/Kyiv Office is in telework status during the COVID -19 pandemic. Our first priority is the continued safety of our visitors and our staff. We are unable to answer for telephone calls at the office.
If you need to contact IIE/Kyiv Office staff, please email to them directly:
All of us, wherever we serve at IIE, are keeping you in our thoughts. The solutions to the challenges we all face in the midst of this pandemic will come from the sharing of ideas and research that international education promotes and encourages. No matter who we are or what we do, we are all part of the tradition of international education. We will get through this crisis and all of us at IIE are working around the clock to help with what's ahead.  This is the ninth pandemic that we have weathered in our 101-year history. Every time, our experience tells us that exchanges resumed and grew, only strengthening the bonds that international education creates among us all.
We thank you for your understanding and patience.
IIE/Fulbright Team