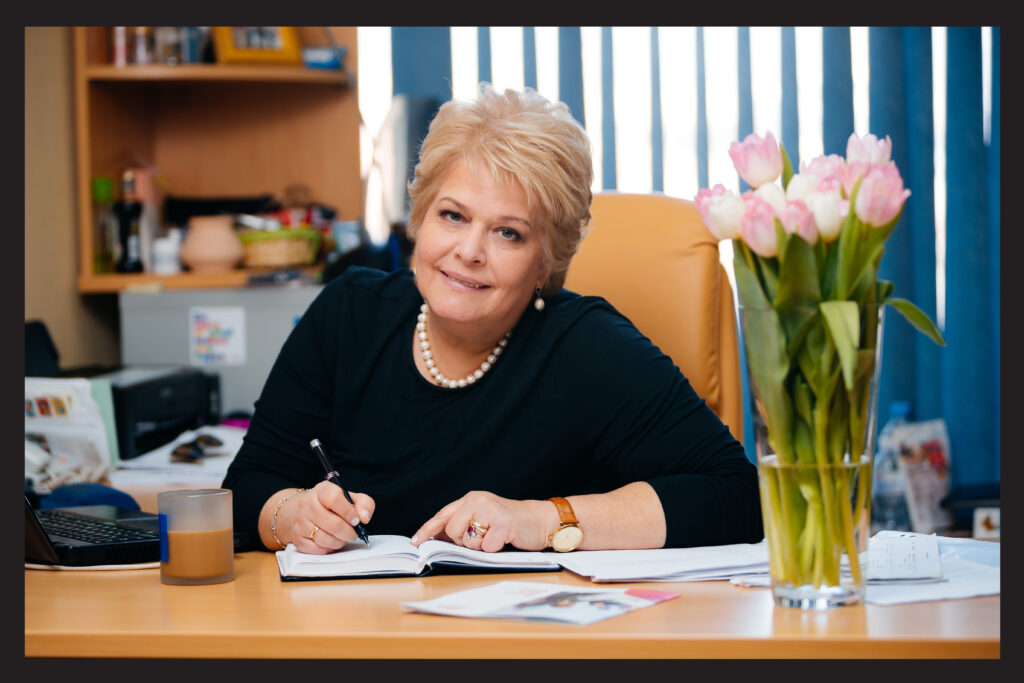 IIE/Fulbright Mourns the Loss of Marta Kolomayets
All of us at the IIE/Fulbright community are deeply saddened by the loss of our beloved colleague Marta Kolomayets. Marta passed away on Sunday, August 16. She has been a Director of the IIE/Kyiv office since 2013.
Marta was a wonderful, intelligent and caring person, and always with a beautiful smile. And everything she did for the Fulbright helped it reach new heights. A terrible loss for all of us. We all sorely miss Marta.
Please keep Marta's family, her friends, all who love her and whose lives and careers were touched by Marta's generosity and influence in your thoughts and prayers.
May she rest in peace. Our hearts are with her.
A Funeral service for Marta Kolomayets will be at 1 p.m. (local time) Saturday, August 22, 2020 at the Patriarchal Cathedral of the Resurrection of Christ, 5 Mykilsko-Slobidska Street in Kyiv. The service, with Bishop Yosyf Milian officiating, will be livestreamed at https://youtu.be/afZhPAs (see the Facebook page of the Kyiv Archeparchy of the Ukrainian Greek-Catholic Church for any additional info). This will be followed by the burial at the Baikove Cemetery in Kyiv.
Marta Kolomayets has been the Director for the representative Office of the Institute of International Education in Ukraine, which administers the Fulbright Program in the country. A native of Chicago, who holds a master's degree in journalism from the University of Illinois at Urbana-Champaign, she has been a resident in Ukraine since January 1991, just seven months before the collapse of the Soviet Union and Ukraine's proclamation of independence.
Marta was the first foreign correspondent to be accredited in Ukraine, where she worked for the US-based The Ukrainian Weekly (1991-1998) and was a stringer for The Associated Press and Newsweek. She was a press officer for USAID in Kyiv and later worked for a number of projects supported by USAID on such issues as public education, community partnerships, anti-corruption. She was also the director for the National Democratic Institute's office in Ukraine.
Marta was also the founder of Ukraine's network of press clubs, established in 1999 in 25 cities throughout Ukraine. She was active on the boards of the Ukrainian Women's Fund, the Fulbright Circle Alumni Association in Kyiv, Help Us Help the Children Orphan Aid and Chicago-Kyiv Sister Cities. She enjoyed working with students and faculty at many Ukrainian universities, as part of her Fulbright academic/cultural exchange work.